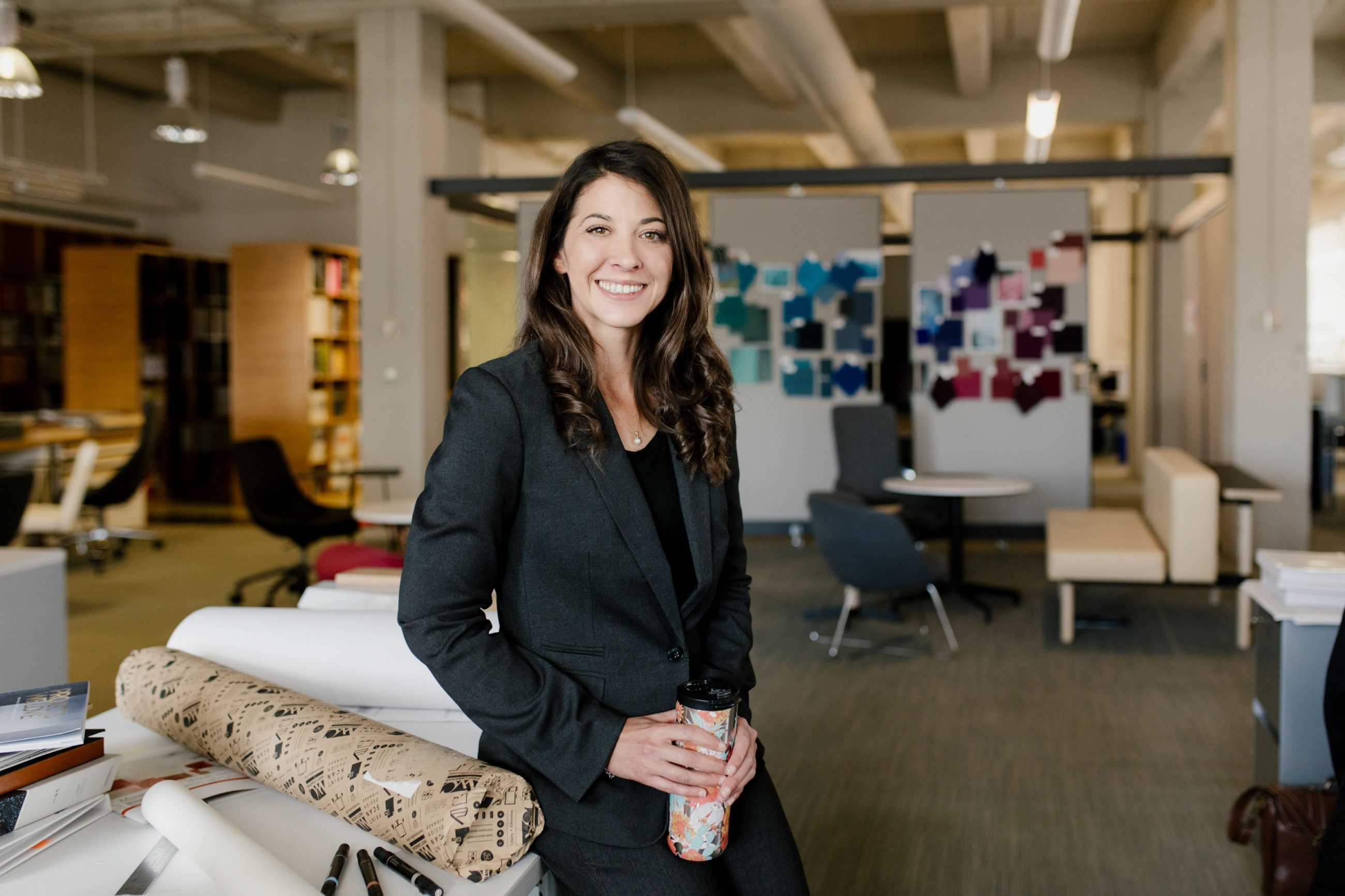 Jacqueline has been a DIALOGer since 2005. She brings a well-rounded knowledge of design and construction processes to her work. Jacqueline's career has focused on community-oriented projects and institutional design. She brings a well-rounded knowledge of design and construction processes to her projects. As a lead interior designer and contract administrator, Jacqueline worked on the Mount Royal University Riddell Library & Learning Center, the Calgary Public Library Branch, and renovations to the Calgary Airport IFP and Kelowna Airport Air Terminal Expansion. She strives to understand the unique dynamics and needs of each client, organization, and end-user and appreciates each project's varied creative and organizational requirements. As a result, she creates environments that optimize space use while being flexible enough to adapt to future needs. Reputable organization and communication skills are the foundation of Jacqueline's success. She works diligently with clients, consultants, construction managers, and her fellow team members to create an inclusive environment where both people and projects can thrive. 
If you could work a 'day in the life' of another discipline at DIALOG, whose would it be?
DIALOG's Planning & Urban Design Department. Their methodology and framework to produce community visions that provide the socially resilient infrastructure and environmentally responsible communities that support inclusivity and growth is stimulating to learn about.
What three things would you want with you if you were stranded on a deserted island?
A cast iron pot, a survival knife, and a bag full of books.
Education
Bachelor of Applied Interior Design
Mount Royal University