University of Victoria Campus Master Plan
Comprehensive update to campus plan dating back to the 1960s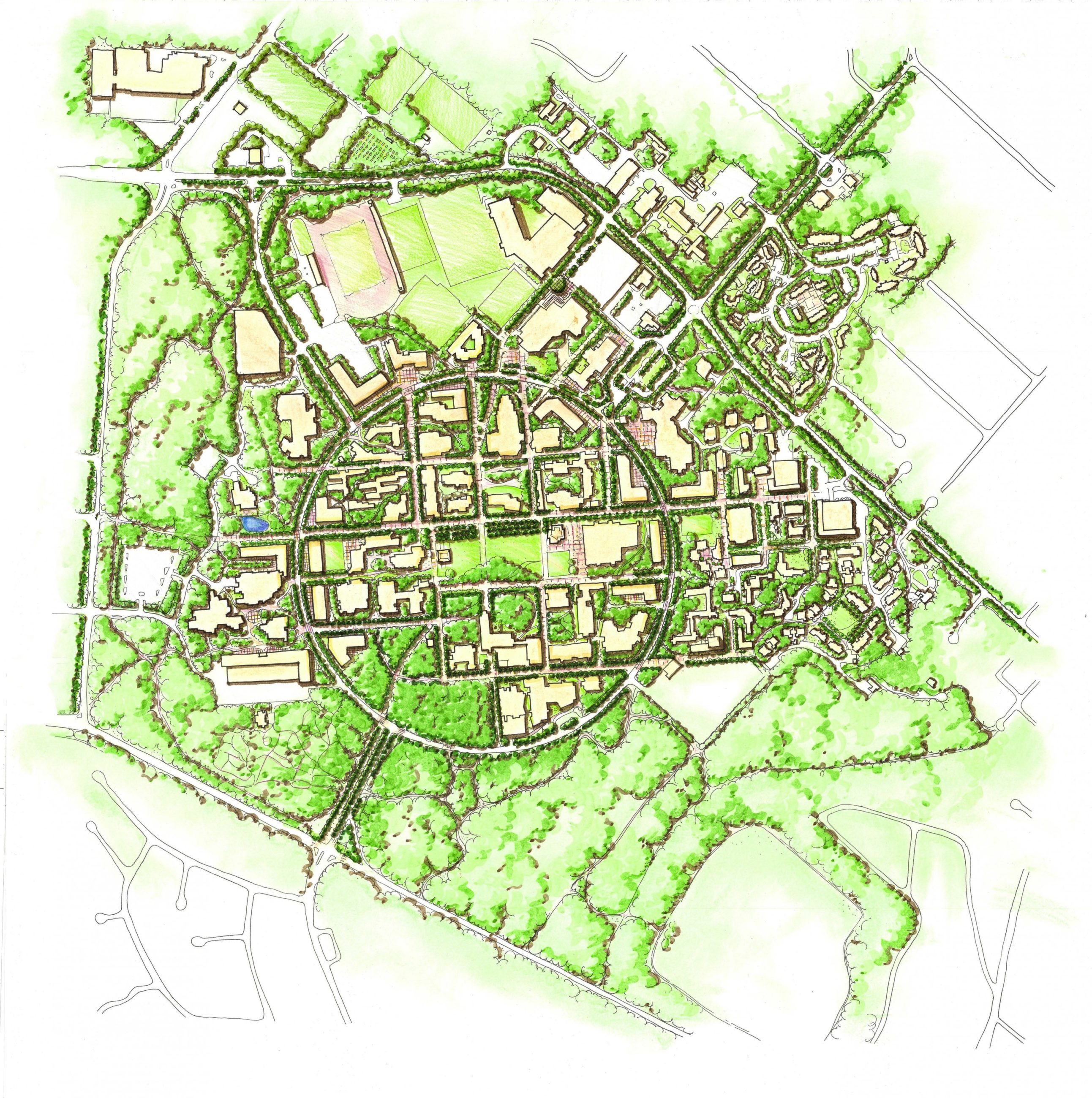 The University undertook a comprehensive update of its campus plan to establish a new vision and direction for the future of its campus, which dated back to the 1960s. DIALOG led the engagement, planning, and design, which involved background research and analysis, land use planning and design, and integration of transportation, infrastructure (including civil and district energy), and landscape architecture. Extensive engagement activities included both university stakeholders and the surrounding off-campus community. The end result was an updated campus plan that was adopted in 2016.
Location

Victoria, BC

Client

University of Victoria

Completion

2016

Collaborators

Bunt & Associates
HAPA Collaborative
Kerr Wood Leidal Associates

DIALOG Services

Planning & Urban Design
It started 60 years ago
The initial campus plan for the University of Victoria campus dates back to this 1961 illustration, which clearly shows the school's iconic ring road and academic precincts.
Students get a first look
Students get a first look at a model of the future UVic campus in 1964. The plan that gave rise to that model was implemented, and laid the foundation for all future development.
State of affairs, 2014
The red lines indicate university holdings in 2014, when the campus master planning process began. The team had to ensure the final plan took all of these properties into account.
Taking note of key ideas
Engagement facilitators took notes that came from numerous stakeholder meetings, collecting them for the design team so they could help shape the new campus plan.
Design workshops
The team help multiple design sessions in which concepts were created, shared, and iteratively workshopped with participants. This design process culminated in a plan that reflected diverse insights.
Traversing the spine
The new campus plan incorporates a spine for movement and gathering, connecting one side of the campus with the other.
Plazas and open spaces
The new campus plan calls for plazas, sidewalk cafes, and other open spaces to create magnets for people, and to strengthen a sense of community on campus.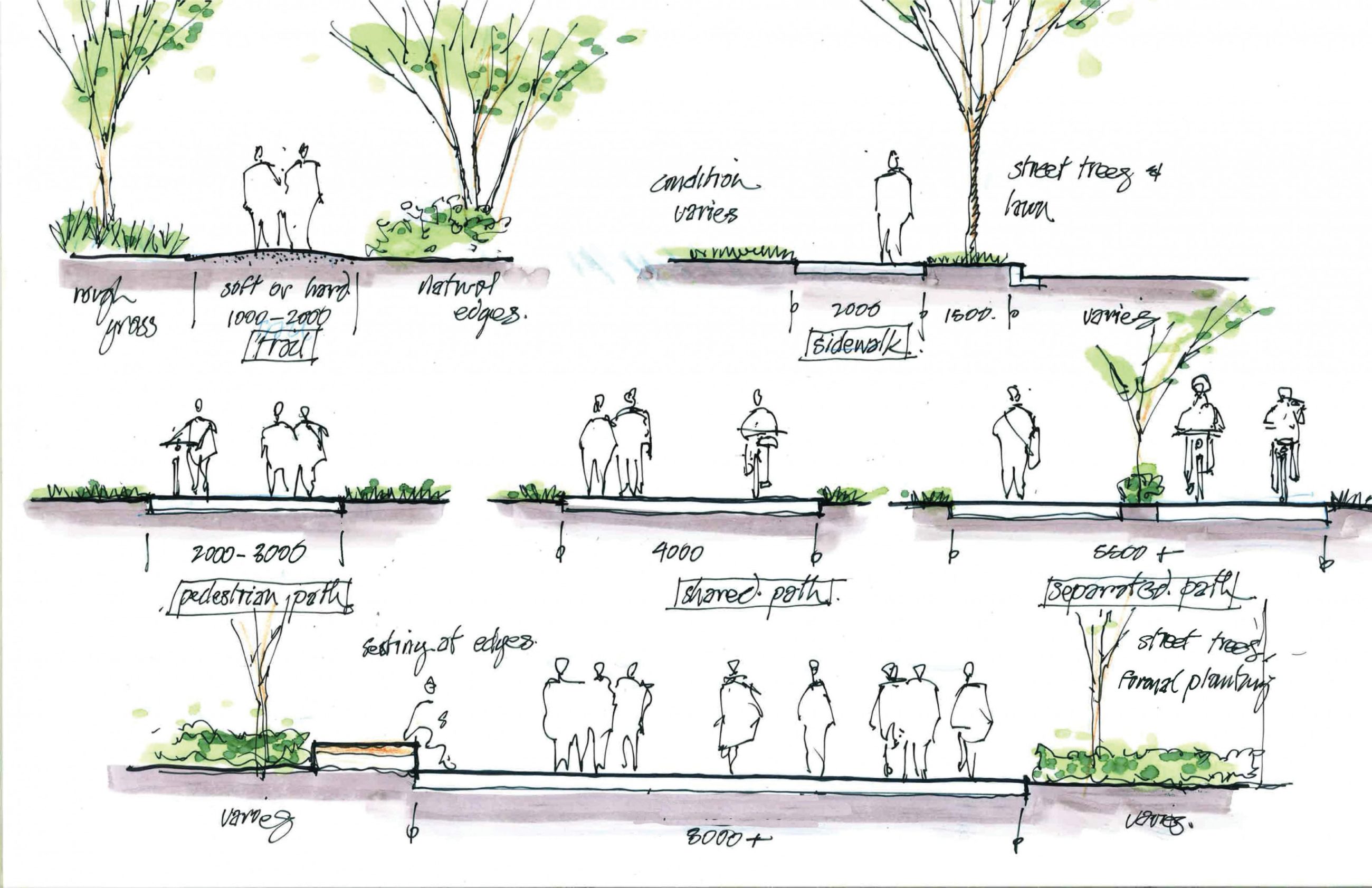 Pedestrian boulevards
The new campus plan calls for pedestrian boulevards of varying widths, with some only wide enough for two people while others would be large enough for several people to stroll.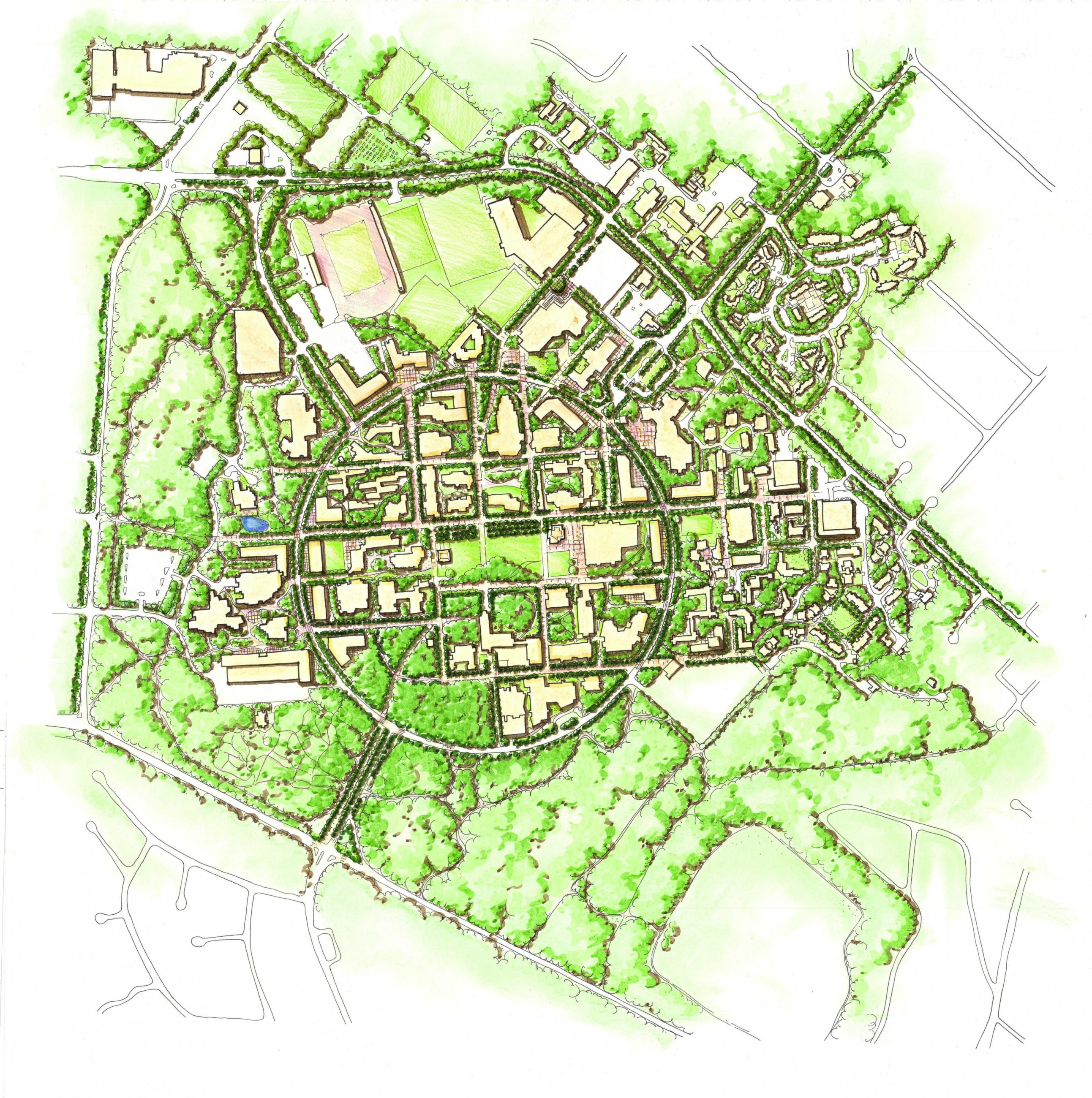 A new campus master plan
The team delivered a campus plan that merges diverse participant input with institutional priorities into a cohesive vision that will set direction for the university for years to come.
The Team
The Plan … ensure[s] that future changes to campus are sustainable, support and inspire excellence in education and research, and … build our … academic environment.
Jamie Cassels, QC - President and Vice-Chancellor, University of Victoria